A GREAT OPPORTUNITY HAS COME OUR WAY!
3 separate provinces (Alberta, Saskatchewan and Manitoba) have invited MOTUS O to present PRISONER OF TEHRAN (THE MARINA NEMAT STORY) at their annual trade shows. These events allow us to showcase our work in front of provincial theatre managers and performing arts booking agencies from all over each province with the intention TO BOOK SHOWS for their 2020/2021 performing seasons. Included in this would be performing in HIGH SCHOOLS. MOTUS O recently toured Northern Ontario with this production presenting in front of over 7000 HIGH SCHOOL STUDENTS.
THIS EXTRAORDINARY PROSPECT could be repeated but in western Canada.
INVEST IN THE FUTURE!
To attend these conferences, MOTUS O needs PARTNERS. Our attempts to secure government funding in this UNPRECEDENTED OPPORTUNITY has been unsuccessful. We therefore need you to help us take this POIGNANT AND RELEVANT story to as wide an audience as possible. The show is ready, the conferences are eager and waiting. We just need to get there!
We are sending this call for support in the hopes of raising enough money to pay for the basic costs to attend each conference.
ALREADY $11,400 has been raised!
OUR FUNDRAISING GOAL IS $20,000
​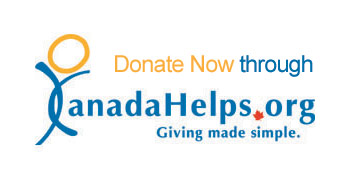 Many thanks in advance! PLEASE share this with as many people as possible on any social media platform!
FUNDRAISING DEADLINE: April 30th, 2019
" ... perfect in length, message and delivery. The dance is by turns athletic and nuanced as the four artists wind around Nemat's words and her physical body. The narration, the movement, and the spaces between the two create a powerfully emotional experience for the audience. The piece is simply spectacular".
Kate Kostandoff - Head of Library, Bur Oak Secondary School, Markham Ontario Canada
The show Prisoner of Tehran is a stunning piece of theatre, while at the same time an amazing opportunity to inform and create awareness for students. I cannot imagine a better catalyst for classroom discussion than this show. My students were absorbed, and filled with incredibly deep and meaningful questions. A must see event!
Rob Cook - Drama Teacher, Unionville High School, Unionville Ontario Canada